Hello Lovelies!
So in my last post I shared some ideas that I had for buying gifts for your sisters and friends. Today I thought I'd do a similar post but with gift ideas for the men in your lives. I have two brothers and I know that it is hard to know what to get them especially when I actually ask them and they reply with 'whatever'. Yes very helpful I know, so I searched all over the internet and here's what I found.
So my brother Jack has this thing about clothes where he wears them as soon as he buys them or gets something as a gift. Which is why on christmas day he leaves it to one of us in the family to essentially sort out what he'll wear by giving him a shirt or jacket as a present. If you think this is like your brother too then check out these clothes below.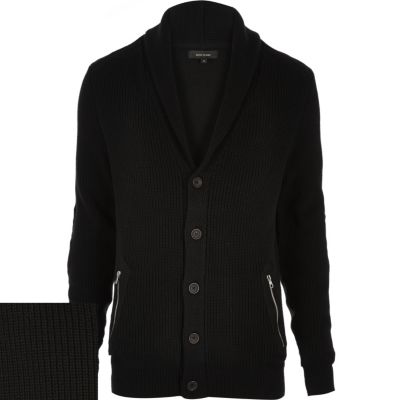 €25
http://eu.riverisland.com/men/jumpers–cardigans/cardigans/black-shawl-neck-knitted-cardigan-288536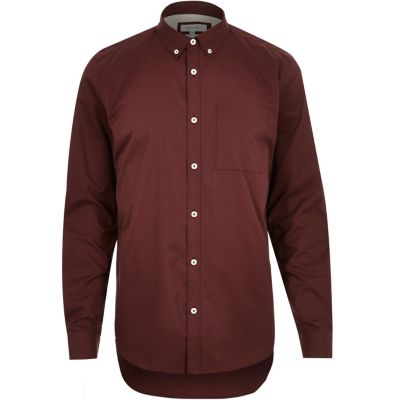 €25
http://eu.riverisland.com/men/shirts/long-sleeve-shirts/dark-red-twill-button-down-collar-shirt-290678
     €38
http://eu.topman.com/en/tmeu/product/shoes-and-accessories-1928529/bags-1928561/messenger-bags-4663794/brown-canvas-satchel-4972505?bi=1&ps=20
        €48
http://eu.topman.com/en/tmeu/product/shoes-and-accessories-1928529/watches-2084377/gold-plated-smart-leather-watch-4931038?bi=0&ps=20
As I said in my last post I always think it's nice to give someone a book for christmas. It may seem like an intimidating job going into a bookshop and being welcomed by hundreds of books and having the task of choosing one. But have no fear because I'm going to try and simplify and de-stress this experience for you. The first thing to consider is what kind of a person they are and what hobbies they have. My dad like photography, my eldest brother is obsessed with cars and my other brother is currently studying an art and design course. Think of those type of things and then you have a category of books to look at and from there you just choose whichever one fits your budget and seems the most appealing 🙂 Here a few options!
     €23.70
http://www.easons.com/p-18844-wall-and-piece.aspx
£12.97
http://www.amazon.co.uk/Street-Photography-Now-Sophie-Howarth/dp/0500289077/ref=tmm_pap_swatch_0?_encoding=UTF8&qid=1450124045&sr=1-9
        £23.99
http://www.amazon.co.uk/Humans-New-York-Brandon-Stanton-ebook/dp/B00XUELCYG/ref=sr_1_1?s=books&ie=UTF8&qid=1450124493&sr=1-1&keywords=humans+of+new+york+stories
      £12.99
http://www.amazon.co.uk/Masterpieces-Modern-Design-Museum/dp/184796057X/ref=sr_1_1?s=books&ie=UTF8&qid=1450124581&sr=1-1&keywords=masterpieces+of+modern+design
      £17
http://www.amazon.co.uk/Destinations-Lifetime-Amazing-National-Geographic/dp/1426215649/ref=sr_1_12?s=books&ie=UTF8&qid=1450125133&sr=1-12&keywords=travel
And if books aren't the way to go here are some techy options 🙂
 €44.99
http://www.currys.ie/Product/sony-mdrxb450apbce7-headphones-black/330591/408.5
                         €49.99
http://www.hmv.ie/Altec-E-Jacket-Bluetooth-Speaker-Black/movies-games-entertainment/pd/108325?path=electronics
And some film and music enthusiast options! 🙂
                       €24.99
http://www.hmv.ie/Love-Hate-Collector-s-Edition/movies-games-entertainment/pd/125036?path=Movies
€24.99
http://www.hmv.ie/Jurassic-Park-Collection/movies-games-entertainment/pd/123751?path=Category__Movies-Coming-Soon__movies-out-next-week
            €15.99 (Vinyl Soundtrack)
http://www.hmv.ie/Pulp-Fiction-Various-Artists/movies-games-entertainment/pd/61038?path=vinyl
Alrighty dolls I think that's all I've got to share for now. Tomorrow I'm continuing my christmas shopping, my aim is to have it all completely sorted by the end of the week. I hope this helps and gives you some inspiration. Amazon is great for books and tech stuff. ALways check to see if there are discount codes available to use at the checkout. Most importantly take note of the dates for final shipping before christmas. The last thing you want is to order something that won't arrive until after the holidays.
Bye for now
~G
(Like last time none of the companies mentioned above have asked me to mention their websites or products. These are all just my own personal recommendations. All photos used are either from the websites mentioned or google images)