Yes I know you got excited by the mention of style icon Alexa Chung in the title but then words failed you when you saw the mention of mum- no I'm not referring to her own mother in case you were wondering.
The latest fashion project of the 32 y/o British fashion model is a clothing line with M&S called 'Archive'.
M&S, established in 1884, tasked the fashion guru with exploring their archives of clothing past and designing a collection that both celebrated the brand's history and reassembled how far they've come marrying both old and current trends. The collection is very unique and it's definitely one of the most special projects Chung has been part of as she says herself.

I've always loved Alexa Chung. Her cool, lady like cool chic style is so stylish and effortless. In fact during my French Oral exam I discussed the topic of Fashion and actually spoke about Alexa as my style icon. I'm obsessed with shirt collars and so this is definitely one style we both share, but obviously only one of us looks to the other for inspo.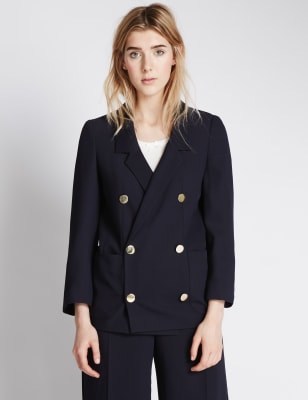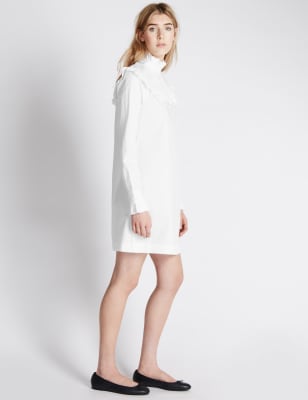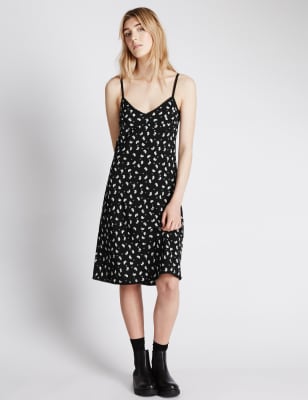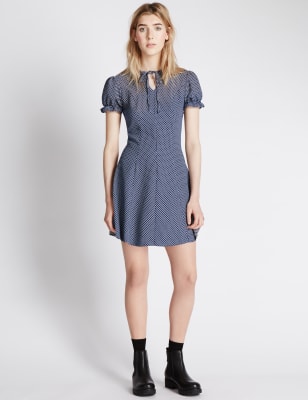 However not everyone is a fan of Chung. British mum and blogger, Alison Stankard has come forward with an alternative campaign idea for the British Retail brand. Stankard is the creator of blog 'Totes Inappropes'. The blog focuses on parenting and fashion in a very light-hearted humorous tone. This mom of three doesn't take herself too seriously, and readers warm to her thanks to her funny personality and quirky personal style.
Stankards view is that M&S should be using models who are real everyday people and she puts herself forward for the job. In her open letter to M&S on Facebook she pitches herself saying "I can advertise your bastion of British style in a none threatening size 12 warts and all kind of way". Ya gotta give the momma props for her confidently and bravely selling herself openly on social media.
As she puts it Chung is "very edgy and cool and let's face it, everybody would like to be her but let's be honest we are all a bit sick with envy at her. I mean she's got near perfect legs and is so beautiful that Alex Turner has written a whole album about how he hasn't got over her yet."
Oh Yes people she did she went there with the break-up.
I love Alexa but this woman is hilarious so I find it dislike her or say she's being ridiculous. She says she regularly shops there and it would be very cool if M&S teamed up with a blogger mom for a clothing line.
Here's the full post:
Comment below your thoughts on this pitch? And also your opinions on the 'Archive' collection.
Later Lovelies,
-G xo
*Photo credits to M&S page, dailymail.co.uk and Alison Stankard's facebook page.
Check out 'Totes Inappropes' facebook page:
The Alexa Chung and Marks and Spencer's collection 'Archive':