Hello Lovelies!
I think we can all agree that this is one of the best times of the year. However, it can also be one of the most stressful! This week I finished my exams and I can now start getting my christmas shopping organised. As I went on my merry way around the shops first getting ideas I started to think about the gift guides that we see everywhere and I don't know about ye but I don't any of them particularly helpful, they're usually not in my price range or the gift ideas don't suit anyone I know. So here's my gift guide, a very reasonable price range and really nice things!
I thought I'd divide this into two posts a his and hers if you like, and ladies first! 🙂
 Ok so this is definitely on my xmas wishlist! I've swatched the colours and they're all fab! This is a great pressie because the shades are perfect for day to night wear and its really value for money. I priced this palette in Cara pharmacy for €15 BARGAIN! 🙂 I love the matte browns and that gorge black for a cool smoky eye effect. Now this is just my personal opinion because I definitely don't claim to be a makeup expert, I'm definitely what you call amateur! 😀
 Alright so I always think jewellery is a really nice gift to receive because there's something so personal about it. One of my favourite pieces this year have been my two Alex and Ani bracelets. The entire collection is so simple and pretty and very special too because there's nothing quite like them. This is one of the bracelets I have and its called the path of life II bangle in russian gold. I love that the gold is sort of rustic. This bangle costs €36 in the Kilkenny shop. If you'd like to buy a more personal bangle they also do ones with birthstones too and the bangles also come in silver! Here's the link to check this bangle on the official Kilkenny page~  http://www.kilkennyshop.com/brands/alex-and-ani/alex-and-ani-path-of-life-ii-gold.html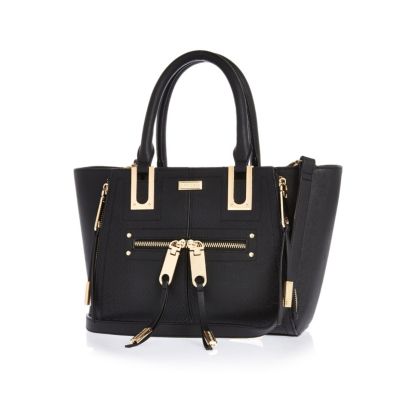 Ok so I have had an obsession with bags for as long as I can remember, at one point I had over 50 and that was around my early teens. I go through different stages of wanting a big tote style to a mini, at the moment I'm using a tote but how cute is this mini black winged tote from River Island! They have some of the nicest purses and bags and they're all generally reasonable enough. This bag in particular is priced at €45. A very lovely pressie for the bestie or sis! Link: http://eu.riverisland.com/women/bags–purses/shopper–tote-bags/black-mini-zip-winged-tote-handbag-678306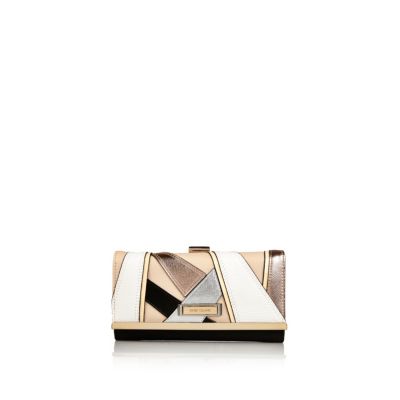 And to go along with the River Island purse loving, I had to include this here because I love the metallic pastel colours! The back and interior is black so it'll still match the bag while also adding a pop of colour to the duo! This purse costs €22 and River Island purses are known to be durable and spacious so this really is a good deal! 🙂 Link: http://eu.riverisland.com/women/bags–purses/purses/grey-metallic-patchwork-purse-675923
 I really think you can never go wrong by giving someone a book for christmas. It doesn't have to be a novel or serious classic, it can just be book on a topic they're interested in. Books by celebrities is always a safe bet. Millie Mackintosh has released a book called Made and I was definitely excited when I was given this for my birthday! Millie is one of my style icons and this book provides with a little view into how she dresses as well as other things in her life. I found this book for £8 (can't get a € price
) on amazon. The best thing about online shopping is that its shipped right to your door so you can skip the mayhem of the shops and long queues! Link: http://www.amazon.co.uk/MADE-book-style-food-fitness/dp/1785030817/ref=sr_1_8?s=books&ie=UTF8&qid=1449871411&sr=1-8&keywords=books+on+fashion
Oh dear god I fell in love with this watch the moment I saw that monochrome strap! How fricken cool is this guys! My taste in watches is simplicity. I like either plain black or brown straps and a plain watch face. I'm not really into big gold fancy and glitzy watches. If you're like me or your friend is then this watch is perfection! The black and white strap adds a little something yet the entire watch remains classic and pretty! New look I have noticed are doing some lovely watches. This one in particular is such a steal at €14.99 😀
Link: http://www.newlook.com/eu/shop/womens/jewellery-and-hair-accessories/black-check-strap-watch-_360423109?productFind=search
Another watch but a different style is this rose gold one, also from New look. Rose gold is so stunning on everyone and a very popular trend this year! This watch is more dainty and girlier than the above. I think this would make a lovely dressy watch (one to wear going out/special occasions) because of its bracelet style. Only just a bit more money yet still very reasonable at €22.99
Link: http://images.newlook.com/is/image/newlook/womens/jewellery-and-hair-accessories/watches/rose-gold-bracelet-watch-/360401871?fmt=jpg&wid=318&hei=418
Other ideas that can never go wrong are spa vouchers! These are perfect for all our hard-working mothers. To go along with this could be a voucher for your sister or godmother or aunt or whoever you like to get their nails done. If you wanted to get your parents a joint gift then definitely a voucher for a restaurant is sweet! Don't be afraid to give someone a voucher thinking its not personal enough-because depending on the voucher it actually still can be a thoughtful pressie!
When buying gifts I think it's important to try and stay relaxed about it and not stress too much because after all it's christmas- the time for cheer! Organisation is key here! Before I actually go shopping I go out and roam through the shops and get ideas and take down lists of things I see that I think someone would like. I also pay attention to the not so subtle hints that are dropped around the lead up to xmas- mom this is definitely directed at you! 😀 Try to pick gifts that show some thought like a book someone has always wanted to read or a charm for a bracelet.
Alrighty dolls I think I'll finish up here, I have a few more gift ideas that I definitely want to share so check back to see when the post is uploaded. 🙂
Happy Shopping and Merry Christmas!
xo Georgia 🙂
P.S quick disclaimer I haven't been asked by any companies to discuss their products. These are all my own personal opinions. Also the pictures used are from the websites of the shops or google images- I do not own the copyrights to any of the images.